Traditional Services
Real Estate Redefined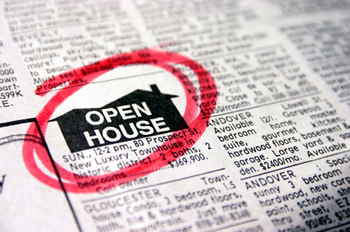 When we founded Heritage Real Estate Services, LLC in 2006, our goal was to create a full service real estate company unlike any other, not only in terms of the breadth of services we offer but also the quality of representation we provide. "Real Estate Redefined" is more than just a slogan; it's our commitment to improving the entire real estate process. Our innovative approach removes many of the inefficiencies of the traditional real estate brokerage business model and replaces them with original, creative, and practical solutions. Furthermore, we are committed to providing unparalleled customer service to each and every client we represent. Simply put, we believe that our solutions-oriented approach, combined with exceptional client service and good old-fashioned hard work, deliver extraordinary results.
Heritage/Client Partnership
We view the broker-client relationship as a true partnership. Our success as a company is dependent upon the success of our clients and their subsequent referrals. We believe that one of the most important components of a successful real estate transaction is consistent and open communication throughout the entire process. For this reason, we take the time to listen to the needs and concerns of our clients so that we may offer the very best and most appropriate recommendations possible. While the real estate market is continually changing, our core values of integrity, hard work, and full transparency remain constant.
Results-oriented Approach
When it comes to real estate, performance matters. We believe that ideas are only as good as the results they produce and the best way to achieve the desired results is through careful planning and hard work...it's that simple. Our results-oriented approach incorporates comprehensive analysis, innovative solutions, and exceptional client service so that we are able to consistently provide objective, value-added recommendations to each and every client.
Seller Deliverables
Services we provide for prospective sellers include:
Initial onsite consultation
Comparative Market Analysis (CMA)
Customized marketing proposal with qualified pricing options
Specific recommendations to improve marketability
2nd onsite consultation to identify optimal selling strategy
Professional listing on statewide MLS system (including realtor.com & ctreal.com)
Featured Property status on our website homepage
Coordination of all property showings
Offer/Contract negotiations to maximize sale price
"24/7" agent access and support
Buyer Deliverables
Services we provide for prospective buyers include:
Initial consultation to establish buyer parameters
Customized MLS search capability to identify pertinent properties
Real time notification of all relevant listings
Coordination of all property showings
Follow-up consultations to fine tune search criteria
Offer/Contract negotiations to minimize purchase price
"24/7" agent access and support