Investor Services
Our Qualifications/Experience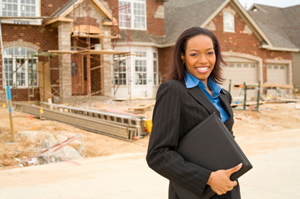 How are we qualified to handle the needs of our investor clients? We have been real estate investors since 2004 with a proven track record of success while putting our own capital at risk. Simply put, we know firsthand what an investor requires in terms of brokerage representation. In fact, one of the primary reasons we formed Heritage Real Estate Services, LLC in 2006 was a direct result of the consistent frustrations we experienced as investors due to the deficiencies of the traditional brokerage business model.
Results-oriented Approach
When it comes to investing in real estate, performance matters, so our results-oriented approach is critical to the success of our clients. We perform comprehensive research and analysis and provide only objective, value-added recommendations so that the most prudent investment decisions are made. In addition, we provide no-fee consulting services throughout the project so that every client maximizes the return on his/her investment.

Core Investor Services
Identify viable projects utilizing our proprietary analytical systems
Prepare property specific pro forma analysis itemizing all financial assumptions
Provide no-fee consulting throughout project to ensure success
Allow access to our "in-house" network of contractors and service providers
Provide comprehensive brokerage services:

Perform objective Comparative Market Analysis (CMA)
Provide direct marketing to our investor "network"
Re-list property upon rehab completion
(including Featured Property status on our website homepage)
Your success = Our success

We view the broker-client relationship as a true partnership. Our commission-based compensation structure ensures that our interests are aligned with those of our investor clients. Expanding upon this "team" approach further, we offer no-fee consulting services to each and every client for the life of the project. Bottom-line, our success as a company is dependent upon the long-term success of our clients, so it's in our best interest to do whatever it takes to make that happen.